Overtime Exemptions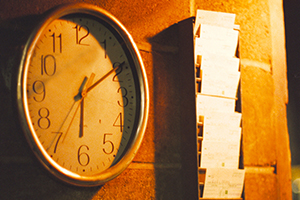 If the following exemptions apply, then an employer can legally require the employee to work more hours in a week than the regular person can be required to work without overtime, and for less pay (the regular rate). However, the presumption holds that unless an exemption applies, the employer and employee are still subject to the California overtime laws mandating the amount of hours and the amount of pay that must be afforded employees working long weeks. Therefore, the employer has the burden of proving that an exemption applies.
This burden is not to be taken lightly, as in order to deny an employee the overtime pay that is traditionally mandatory for the ordinary worker, the employee in question must meet both a salary requirement as well as a duties requirement. If either or both of these requirements are not met, then the employee must be paid overtime as required by California's overtime and wage laws.
The salary requirement is simple: the employee to be denied overtime compensation must be earning at least double the state minimum wage. For example, because anyone working in California who does not qualify for an exemption must earn $8 an hour, the salary requirement currently necessitates that the employee already be earning $16 an hour for a full-time position, or $33,280 annually. If the employee is paid anything less than $33,280 annually, then the employee should never be denied the California minimum for overtime compensation.
Additional compensation for hours worked beyond 8 in a day or 40 in a week do not negate the salary requirement.
The duties requirement is more complicated. It requires that the employee be involved in a certain kind of occupation or role at the business, in addition to the salary requirement, in order to be qualified for overtime exemption.
In order to be exempt, the employee must either have "Executive" duties, "Administrative" duties, or "Professional" duties, OR be either an outside salesperson, a commissioned salesperson, a taxicab driver, a computer professional making $75,000 a year for full-time employment, a private school teacher of students in kindergarten through twelfth grade, a transportation industry employee covered by a collective bargaining agreement, or a covered employee regulated by the Secretary of Transportation according to the Motor Carrier Act of 1935.
While the inclusions of these groups may be confusing at first, most litigation over whether an employee is participating in a qualifying duty surrounds whether the employee has executive, administrative, or professional duties. These duties, unlike the others, are not tied to a specific job but rather to a kind of role in a business or industry, and they include:
Executive Duties
Administrative Duties
Professional Duties
The classification of a worker is not determined by title but instead is determined by both salary and duties. Thus, it is irrelevant if a nonexempt employee agrees to work overtime without additional compensation; additional compensation would be required by California law.
Contact Us
If you have not been granted proper overtime wages, contact the leading lawyers in California for overtime compensation at Kokozian Law Firm, APC. 323-857-5900. Ask about our free initial consultation.