Professional Duties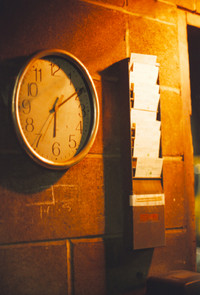 Most workers in California are entitled to the generous protections available under California wage and hour laws. However, certain workers are exempt from many of the wage and hour protections provided under California law, including the right to receive overtime pay, payment of no less than minimum wage for all hours worked, and legally compliant meal and rest periods. Among the exemptions to these protections, under both state and federal law, is the Professional Exemption. Workers who fall within the Professional Exemption are exempt from California overtime, minimum wage, reporting time pay, and meal and rest period laws.
Employees are exempt under the Professional Exemption if they (California Code of Regulations, title 8, section 11010(1)(A)(3), et seq.):
Are licensed or certified by the State of California and are primarily engaged in the practice of one of the following recognized professions:

law,
medicine,
dentistry,
optometry,
architecture,
engineering, or
accounting;

OR

The employee is primarily (more than one-half of employee's worktime) engaged in an occupation recognized as a learned or artistic profession, AND the employee customarily and regularly exercises discretion and independent judgment in the performance of his or her duties.

The exemption for licensed or certified recognized professions is limited to those individuals whose job duties in fact qualify for the exemption. "[S]ome employers erroneously believe that anyone employed in the field of accountancy, engineering, or other professional fields, will qualify for exemption as a professional employee by virtue of such employment." California Division of Labor Standards Enforcement Policies and Interpretations Manual section 54.10.6.2. Thus, a person who holds the job title of architect but engages mainly in work unrelated to the duties of an architect is not an exempt employee unless he or she qualifies under the executive or administrative exemption or some other exemption.
The exemption for learned professions is limited to those that require an "advanced degree." This requires the person, in order to perform his or her job, to have "completed a prolonged course of intellectual instruction in a recognized field of learning resulting in the attainment of an advanced degree or certificate." California Division of Labor Standards Enforcement Policies and Interpretations Manual section 54.8.1.
The exemption for artistic professions is limited to work that is "original and creative in character in a recognized field of artistic endeavor (as opposed to work which can be produced by a person endowed with general manual or intellectual ability and training), and the result of which depends primarily on the invention, imagination, or talent of the employee." Recognized fields of artistic endeavor include music, writing, the theater, and graphic arts. California Division of Labor Standards Enforcement Policies and Interpretations Manual section 54.10, et seq.
In many respects, the professional exemption applies to jobs that are typically reached after the attainment of a graduate degree of some sort, signifying advanced expertise or training. Therefore, it is important to consider which professions actually count toward the professional occupation exemption list. Paralegals and uncertified accountants for example, are not given professional exemption status even though their work is decidedly related to law and accounting, respectively.
Here are some examples of professions that have been found nonexempt:
paralegals,
pharmacists (California Labor Code Section 1186),
medical interns or residents,
registered nurses (except for certified nurse midwives, certified nurse practitioners, and certified nurse anesthetists) (California Labor Code Section 515(f)) (Note: some registered nurses may be exempt if they primarily engage in duties that qualify under the executive or administrative exemption),
statisticians, and
junior engineers or drafters.
For that matter, certain other professions are often exempt despite their omission from the list.
Teaching, for example, is a profession that also requires advanced training and which, in many cases, qualifies for exemption. The test:
A teacher is an exempt employee if:

The employee is primarily engaged in the duty of imparting knowledge to pupils by teaching, instructing, or lecturing.
The employee customarily and regularly exercises discretion and independent judgment in performing the duties of a teacher.
The employee earns no less than 100 percent of the lowest salary offered by any school district to a person who is in a position that requires the person to have a valid California teaching credential and is not employed in that position by means of an emergency permit, intern permit, or waiver.
The employee has attained at least one of the following levels of professional advancement:

A baccalaureate or higher degree from an accredited institution of higher education
Current compliance with the requirements established by the California Commission on Teacher Credentialing, or the equivalent certification authority in another state, for obtaining a preliminary or alternative teaching credential. See California Labor Code section 515.8.
Job Title
The classification of a worker is not determined by the job title the employer assigned to the worker but instead is determined by both salary and duties. Thus, it is irrelevant if a worker agrees to work overtime without additional compensation; if the worker does not meet the test for an exemption, then the employer is still required under California law to pay the additional compensation. This is in accordance with the public policy of the State of California that exemptions to wage and hour protections are to be narrowly construed. "In light of the remedial nature of the legislative enactments authorizing the regulation of wages, hours and working conditions for the protection and benefit of employees, the statutory provisions are to be liberally construed with an eye to promoting such protection." Ramirez v. Yosemite Water Co., Inc. (1999) 20 Cal.4th 785, 794.
Physicians and Surgeons
Certain physicians and surgeons fall within a separate exemption from California wage and hour laws. See California Labor Code section 515.6.
Instructors at Independent Institutions of Higher Education
Certain instructors for a course or laboratory at an independent institution of higher education as defined under California Education Code section 66010 (nonpublic higher education institutions that grant undergraduate degrees or graduate degrees, and are nonprofit corporations and are accredited) are classified as employed in a professional capacity. See California Labor Code section 515.7.
Highly Compensated Employees
Under federal law, "Highly compensated employees" (who perform office or non-manual work but who might not otherwise qualify for the executive, administrative, or professional duties exemption) are also considered exempt employees if they earn $107,432 or more per year and frequently perform an executive duty. Code of Federal Regulations, title 29, section 541.601.
Contact Us
If you have not been granted proper overtime wages, or if you believe your employer or former employer has otherwise violated your rights, call the experienced employment law attorneys at Kokozian Law Firm, APC or Contact Us via our online form.