Employment Discrimination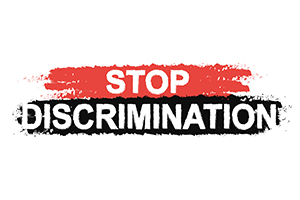 It is the public policy of the State of California to ensure that all persons have the opportunity and right to hold employment without discrimination on account of specified protected personal characteristics. In furtherance of this public policy, the State of California, under the Fair Employment and Housing Act, California Government Code sections 12900-12976 (FEHA), provides employees broad protections against discrimination based on:
Physical Disability, Mental Disability, or Medical Condition (including a diagnosis of cancer or a history of cancer),
Pregnancy, childbirth, or related medical conditions,
Age (individuals who have reached a 40th birthday as well as all individuals who are over the age of 40)
Sexual Orientation, gender identity, or gender expression,
Race or Color,
Religious Creed (religious beliefs including the observance and practice of religion through religious grooming and dress practices),
National Origin or Ancestry,
Reproductive health decision making,
Genetic information (including the manifestation of a disease or disorder in family members of the employee), and
Veteran or military status.
California Government Code section 12940, subdivision (a).
Discrimination Claims Generally
FEHA prohibits employers who regularly employ five (5) or more employees (including private employers, state government, and subdivisions of the state and cities) from discriminating against their employees and job applicants on the basis of any of the characteristics listed in the section above. FEHA does not apply to employees who are employed by their parents, spouse, or child. FEHA generally does not apply to employers that are religious associations or corporations not organized for private profit. However, FEHA does apply to employees of nonprofit religious associations or corporations who perform non-religious duties at health care facilities operated by nonprofit religious associations or corporations that provide health care to both adherents and nonadherents of the religion that established the association or corporation.
California Government Code Section 12926.
FEHA protects employees and job applicants against discrimination by employers (and provides recourse for employees and job applicants subjected to discrimination) in the hiring process; terminations; selection for training programs that would lead to employment, and in compensation and terms, conditions, or privileges of employment. Employers generally must treat employees with specified protected personal characteristics the same as they treat all other employees. For example, employers must provide their employees equal compensation based on comparable work. Employers must provide their employees equal fringe benefits based on comparable work. Employers must treat their employees equally concerning job progression or seniority lists. Employers must provide equal rest periods and meal periods for similarly situated employees. Members of the workforce should advance based on their skills, experience, and job performance, and not be held back because of personal prejudices regarding their age, race, or disability, etc.
Disparate Treatment Discrimination
The most obvious and well-known type of discrimination is known as Disparate Treatment Discrimination. Disparate Treatment Discrimination occurs when an employer commits an intentionally discriminatory act against an employee because of his or her protected personal characteristic. What this means is that unlawful discrimination occurs when an employer treats an employee less favorably due to the employee's protected personal characteristic. An employer will rarely state overtly that an employee is being treated less favorably due to a protected personal characteristic. Therefore, Disparate Treatment Discrimination is usually shown through a close examination of the circumstances involved. For example, an employee is fired due to (as stated by the employer) the elimination of her job position or poor job performance within a few weeks of notifying her employer that she is pregnant. No significant change to the employer's financial situation has occurred recently. The employer is not in the process of downsizing or restructuring the business. The employer later hired an individual to perform some of fired employee's job duties. Evaluations of the employee's job performance were consistent or improving prior to the employee notifying the employer of the pregnancy. Under these circumstances, an employee, with the aid of an experienced employment attorney, can likely make a showing of Disparate Treatment Discrimination.
Disparate Impact Discrimination
Disparate Impact Discrimination occurs when an employer's facially neutral practice or policy has a disproportionate effect on employees having a protected personal characteristic. This includes a practice or policy such as a performance evaluation or test for promotion (which cannot be justified as a business necessity) that has a harsher impact on a group of individuals within a protected class than other individuals.
Proving A Discrimination Claim
To bring a successful claim for discrimination, a plaintiff must generally establish a prima facie case (furnish enough evidence so that at first glance the plaintiff appears to have a valid legal claim) for discrimination by producing evidence that:
The employer was covered under FEHA (e.g. employs 5 or more workers),
Plaintiff was an employee of or applied for a job with the employer,
Plaintiff was in a class protected from discrimination (e.g. has a physical disability),
Plaintiff was performing her job competently or was qualified for the job for which she applied, and
Plaintiff was not hired or suffered an adverse employment action (e.g. termination, demotion, denial of benefits, etc.) under circumstances that suggest a discriminatory motive on the part of the employer.
This showing creates a presumption of discrimination, which shifts the burden of producing evidence to the employer. The employer must then produce evidence to establish a genuine issue that the termination or other adverse employment action was made for a legitimate, nondiscriminatory reason. The presumption of discrimination then disappears, but the employee may then show discriminatory motive by submitting evidence that the employer's proffered reason for the termination or other adverse employment action was false and a pretext, and any other evidence of discriminatory motive.
Employer's Responsibilities
An employer must also "take all reasonable steps necessary to prevent discrimination and harassment from occurring." If an employer fails to do so and because of this failure one or more of its employees suffers discrimination or harassment, the employer has engaged in an unlawful employment practice. California Government Code section 12940.
Further, if an employer states that the employee was terminated because the company was downsizing, such a reason alone is not necessarily a sufficient explanation under FEHA. Guz v. Bechtel National, Inc. (2000) 24 Cal.4th 317, 358. The "[i]nvocation of a right to downsize does not resolve whether the employer had a discriminatory motive for cutting back its work force, or engaged in intentional discrimination when deciding which individual workers to retain and release."
Contact Us
For more information, call the experienced employment discrimination lawyers at Kokozian Law Firm, APC. 323-857-5900, or Contact us via our online form. Ask about our free initial consultation. We advance all costs. No recovery, no fee.