Employment Discrimination
Protections for Employees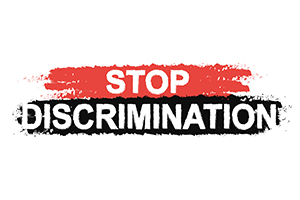 California provides employees broad protections against discrimination based on race, religious creed, color, national origin, ancestry, physical or mental disability or medical condition, marital status, gender, sexual orientation, age, and pregnancy, childbirth or related medical conditions, under the Fair Employment and Housing Act (FEHA).
FEHA applies to employers who employ five (5) or more employees, but it excludes employees who are employed by their parents, spouse, or child, or a religious association or corporation not organized for private profit. Cal. Gov. Code 12926(d).
FEHA protects employees against discrimination by their employers in their hiring; terminating; discharging or selection for training programs that would lead to employment, or in the compensation or terms, conditions or privileges of employment. Based on the employee's:
Discrimination Claims Generally
FEHA proscribes two types of disability discrimination: (1) discrimination arising from an employer's intentionally discriminatory act against an employee because of his or her disability (referred to as disparate treatment discrimination), and (2) discrimination resulting from an employer's facially neutral practice or policy that has a disproportionate effect on employees suffering from a disability (referred to as disparate impact discrimination). Knight v. Hayward Unified School Dist., (2005) 132 Cal.App.4th 121, 128-29.
Generally to bring a claim for discrimination, a plaintiff must first establish a prima facie case for discrimination by producing evidence that he or she is in a class protected from discrimination, that he or she was performing his or her job competently but was discriminated against (including but not limited to termination, demotion, denial of benefits, etc.), and some other circumstance suggesting discriminatory motive. Kelly v. Stamps.com Inc., (2005) 135 Cal. App. 4th 1088, 1097. This showing creates a presumption of discrimination, which shifts the burden of producing evidence to the employer. Id. The employer must then produce evidence to establish a genuine issue that the termination was made for a legitimate, nondiscriminatory reason. Id. The presumption of discrimination then disappears, but the employee still retains the overall burden of persuasion and may then seek to show discriminatory motive, by evidence that the employer's proffered reason was false and a pretext, and any other evidence of discriminatory motive. Id.
Employer's Responsibility
An employer must also "take all reasonable steps necessary to prevent discrimination and harassment from occurring," if not the employer is engaging in an unlawful employment practice. Cal Gov Code § 12940, Trujillo v. North County Transit Dist., (1998) 63 Cal. App. 4th 280, 286.
Further, if an employer states that the employee was terminated because the company was downsizing, such a reason alone is not necessarily a sufficient explanation under FEHA. Guz v. Bechtel National, Inc., (2000) 24 Cal. 4th 317, 358. The [i]nvocation of a right to downsize does not resolve whether the employer had a discriminatory motive for cutting back its work force, or engaged in intentional discrimination when deciding which individual workers to retain and release. Id. See, e.g., Throgmorton v. U.S. Forgecraft Corp. (8th Cir. 1992) 965 F.2d 643, 646 647.
Contact Us
For more information, contact California's top employment discrimination lawyers at Kokozian Law Firm, APC. 323-857-5900. Ask about our free initial consultation.